Many writers and freelance writers say the same thing: It's no difference now! We have always worked in quarantine?
The Covid-19 has taught us to take care of our home space, make schedules and be disciplined with our time. I can appreciate it, since the scheduling has made me a better person. Now I have time to take a little paus in the sofa or chat with some friends over a coffee.
The smallest desk
So to make this work I went to IKEA and bought the cheapest thing ever produced. I didn't have to think twice. The desk and legs are sold for a stunning £16. Check it out here. My desk is limited in size but enough for me, rocking on a 100×60 cm. That size may not be enough for some people.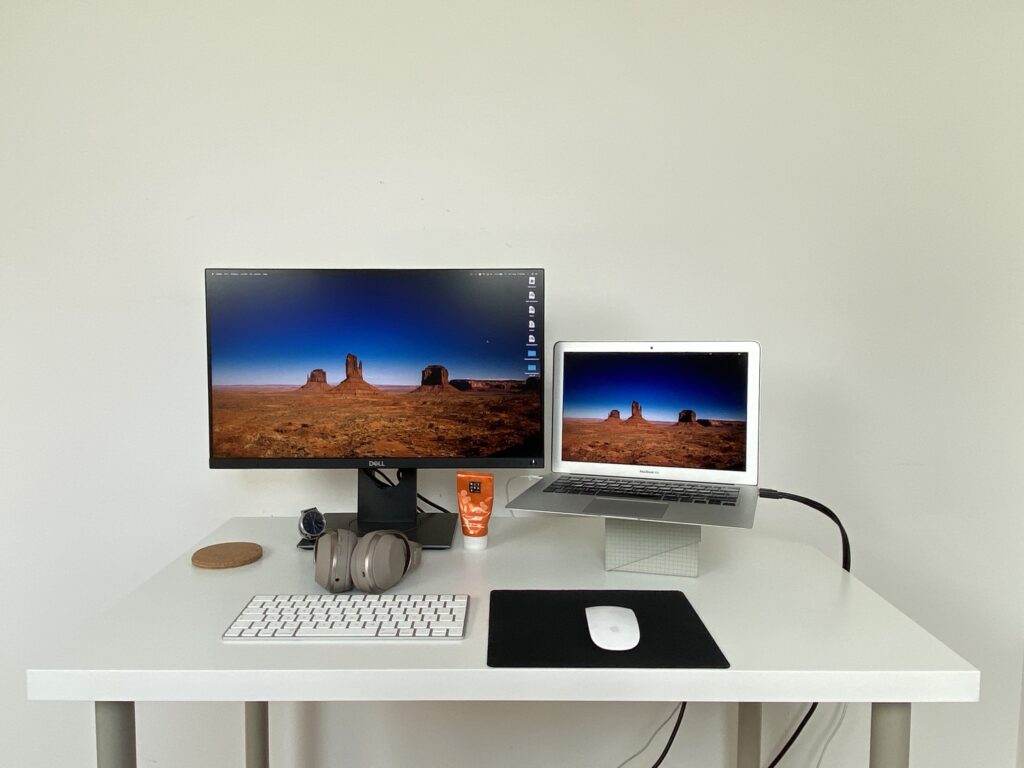 I can't complain, it has everything I need for a desk. I have experimented a little with the position of my chair, but I think this is the winner. It's enough space for my laptop, and since I am right-handed I need some space on my right side.
The laptop is lifted from the desk with a very simple solution. It a box that I keep stuff in. Call me cheap, it's ok.
The size enables me to move my desk around in different rooms depending on feeling. Change of surroundings is good. Read more about home office creativity here.
What if you need a bigger desk?
If you want bigger desktops made in the UK, check out this guy. He makes solid wood tops for IKEA-frames. It 's a decent idea, and I am very close to ordering one myself.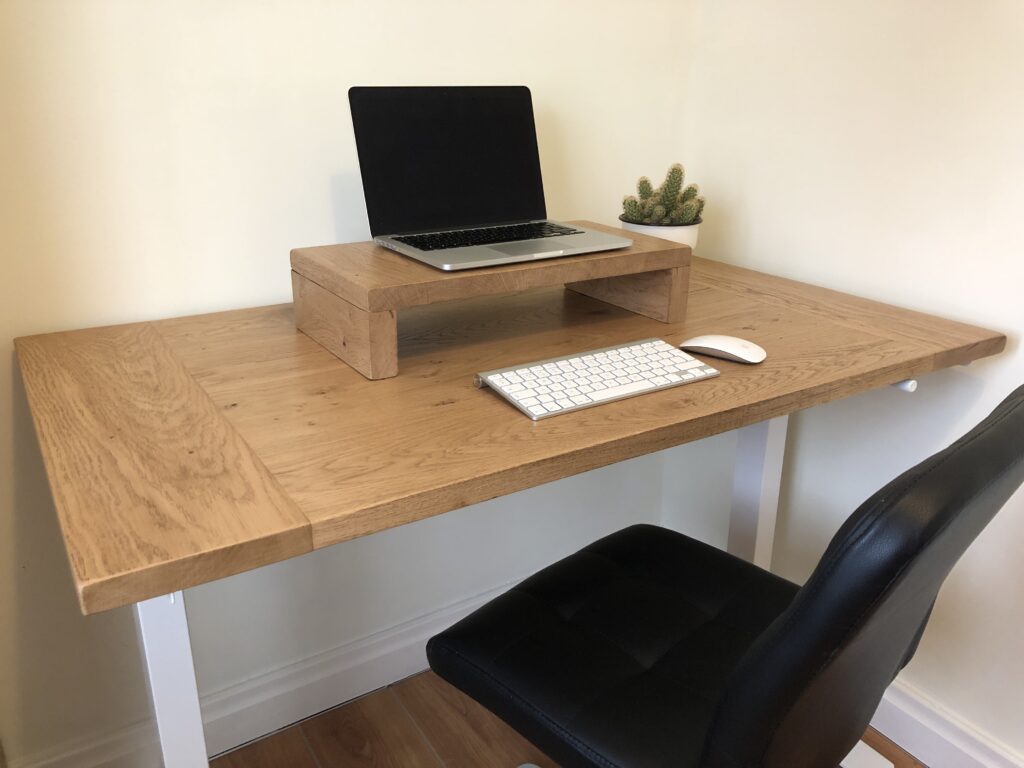 Anyways
I am still working, so if you need any help in the text-area of your business give me a shout.
It's worth it.